Post by mc13 on Jul 26, 2021 10:06:02 GMT -6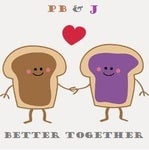 They didn't mention esotropia but did give her a glasses prescription. That very well could be (probably is) her diagnosis, they just didn't go into much detail, which annoyed me. I was surprised but she's actually far-sighted, with astigmatism in her left eye. She crosses most up close, so they're hoping the glasses will help resolve the issue but mentioned trying a bifocal lense if the first Rx doesn't do the trick, and then looking at muscle surgery if the bifocal also fails. I was really surprised there was no mention of eye exercises or patching.
I just realized I said near sighted, E is far sighted too! She has a +2 prescription up top and a +3 bifocal on the bottom. I would give the glasses a try for a while, but I personally would hesitate for surgery this young as most kids DO outgrow it by age 8 with the help of glasses. We've been through 2 pediatric ophthalmologists between NJ and now NY and neither ever mentioned surgery. Yeah, we patched for 2-12 hours a day over the course of 2 years, but that did it for us. There's a FB group called For Little Eyes - a group for parents of young kids in glasses. And don't be afraid to get a 2nd or 3rd opinion if you weren't happy with how they seem to handle things. Our first eye doctor totally disregarded my concerns and said she didn't see anything wrong.